At the end of February I kind of fallen into a reading slump. I don't think I read any books in the month of March. Luckily, the read-a-thon I did in January caused me to read so many books or else I would be behind on my goal of reading 50 books in the year of 2015 (I'm at 18 right now which is 5 books ahead!).
So now that I am back into reading this is what I plan on reading in the month of April (I may or may not have completed some of these already):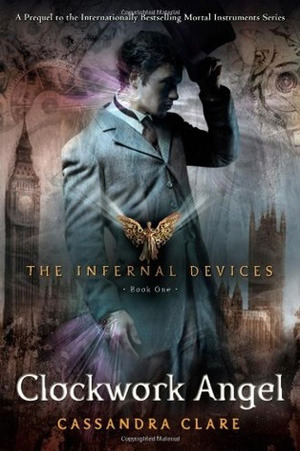 from Goodreads
Clockwork Angel by Cassandra Clare. The first instalment of the Infernal Devices trilogy. This is a prequel series to The Mortal Instruments also written by Cassandra Clare. It's set in the Shadowhunter world in Victorian era England (1870s). The protagonist, Tessa Gray, ventures to London, England from New York in search of her brother Nate and winds up in the middle of the London underworld. She allies with some Shadowhunters and together they face the Pandemonium club and their clockwork creatures. *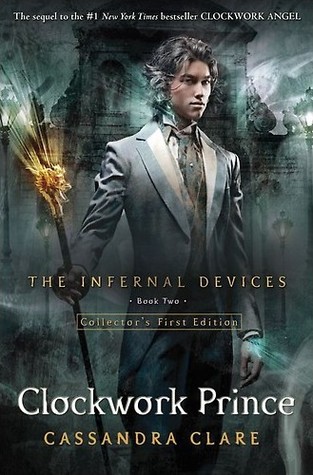 from Goodreads
Clockwork Prince by Cassandra Clare. The second instalment in the Infernal Devices trilogy. This is a continuation to the book above (obviously). *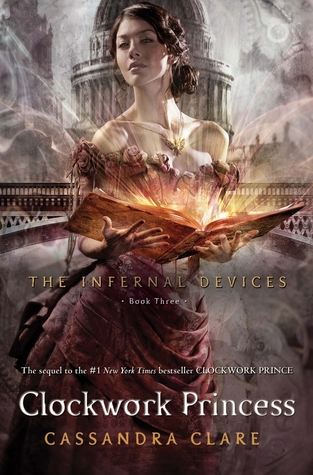 from Goodreads
Clockwork Princess by Cassandra Clare. The final book in the Infernal Devices trilogy. 
I'm interested to see how the Infernal Devices trilogy pans out. I had no desire to read The Mortal Instruments series in the past. I saw them as a series I would never read. I came across these books on Book Outlet for $3 so I thought I would give the prequel a try. I have read the first two already this month and I can say that I am loving it so far and can't wait to finish Clockwork Princess. I am still on the fence with going near TMI. I've heard mixed reviews about the series. I don't know if I want to invest that much time on something that gets harder to read the farther you get into the books.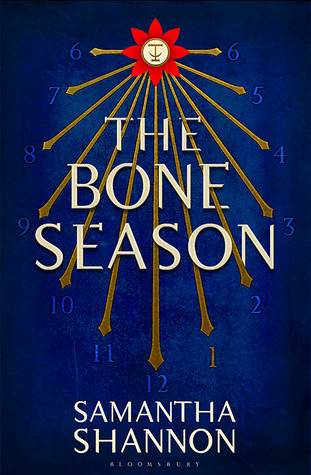 from Goodreads
The Bone Season by Samantha Shannon. Set in the future. London 2059. A sort of plague was created causing some people to become clairevoyant. Those without this ability fears those who do. The protagonist, Paige Mahoney, works as a criminal in the underworld at Seven Dials for her mime-lord, Jaxon Hall. Her job is to break into people's minds and find out important information. Her luck changes one day as she is captured and sent to another sort of city where she must fight to regain her freedom. But first she must be gain the trust of her captor. *
from Goodreads
Outlander by Diana Gabaldon. I totally bought this book since I knew there was a popular TV series based on it. Thinking it was only a book I was pleasantly surprised when I saw that there was 8 books written (so far) and that it was about time travel and Scotland. One day, Claire Randall, is in 1945 enjoying her second honeymoon with her husband. She walks through and ancient standing stone and is suddenly transported to a war-torn Scotland in 1743. Making her an Outlander.
I really hope this series does not disappoint!
—
Books read in March: 0
—
* – I have already read the book
What books do you plan on reading this month?